Mohawk wants additional import tariff from China
Mohawk wants additional import tariff from China, The world's biggest floorcovering manufacturer wants President Trump to slap an additional 25 percent tariff on four major types of hardwood floors imported from China to help protect U.S. manufacturing jobs.
But others in the floorcovering industry are not so eager for such trade protectionism.
Mohawk Industries, the Calhoun, Ga.-based carpet and hardwood floors maker headed by Chattanooga billionaire Jeff Lorberbaum, has asked the U.S. Trade Representative to impose import duties on Chinese-made ceramic, laminated wood, plastic and particle board flooring. In response to the Trump administration's review of Chinese imports and their impact on America, Mohawk sent a letter in early May to U.S. Trade Representative Robert Lighthizer asking the president to impose more duties on Chinese goods to protect U.S. manufacturing jobs.
"Imposing 25 percent additional duties on these Chinese products will impact approximately $3 billion of Chinese exports and contribute to the Administration's efforts to eliminate China's policies and practices that unfairly benefit Chinese manufacturers and exports," Mohawk says in its appeal for Chinese import duties. "Imposition of additional duties on these products will not harm U.S. consumers because there are sufficient alternative U.S. and other non-Chinese sources to meet the U.S. demand."
While the Trump administration placed on hold any new duty action last week and the future of trade talks and restrictions remains uncertain, Mohawk officials said their position on the need for the tariffs "remain the same."
Mohawk acquired the IVC Group in 2015, positioning the company at the forefront of the growing global vinyl flooring market. The acquisition added manufacturing capabilities for Mohawk in both in Europe and North America, including the world's largest, most efficient LVT production lines in Dalton.
In 2016, Mohawk built a $100 million luxury vinyl tile production plant in Dalton, Ga. and the company says it employs 1,781 workers at seven U.S. ceramic tile plants, including those in El Paso, Tex., Sunnyvale, Tex, Gettysburg, Pa., Florence, Ala., Muskogee, Okla., and Dickson, Tenn.
"The United States is a very important market, and we invest heavily here in technology and jobs to develop world class products for our customers and consumers," Brian Carson, president of Mohawk's Flooring North America, said in a statement last week. "We are a global company, and we do believe in global markets. We also believe it's important to have level playing fields for fair competition in all the markets that we participate in, including the United States."
Mohawk and other floorcovering companies successfully appealed in the past for countervailing duties for engineered wood flooring imported into the United States from China and those duties have since been extended. Carson said Mohawk's position on the ceramic, laminated and particle board flooring items is similar and he predicted such duties would aid U.S. suppliers.
But other floorcovering giants, including Shaw Industries and Dixie Group, have sourced most of the growing demand for luxury vinyl tile and other types of hardwood floors from Chinese suppliers. Those companies have not asked for import duties on China.
"We are opposed to the imposition of any tariffs that fail to take into account dynamic market changes, innovation in the industry, and consumer preferences," said Tim Baucom, executive vice president of Shaw's residential business. "We believe that such tariffs could harm consumers with higher prices and fewer choices."
Shaw, which acquired US Floors at the end of 2016, grew its resilient sales last year to more than $1 billion, making Shaw the biggest vinyl producer in the United States in 2017 for the first time, according to the annual industry rankings by Floor Focus magazine.
Santo Torcivia, the economist with Market Insights, estimates that imports now comprise about 50 percent of the total flooring market in the United States and import duties or quotas on Chinese imports could disrupt much of the industry.
"Of those imports, China is half of that so about a fourth of the market is up in the air with Chinese tariffs," Torcivia told FloorDaily.net in an interview last month. "People who have supply agreements with Chinese suppliers could be looking at turning a cost advantage into a cost disadvantage. Let's remember also that oil prices are also moving higher so shipping cots are going up. All of that is going to play into the economics of floorcovering sales in the United States and the competition is getting tougher."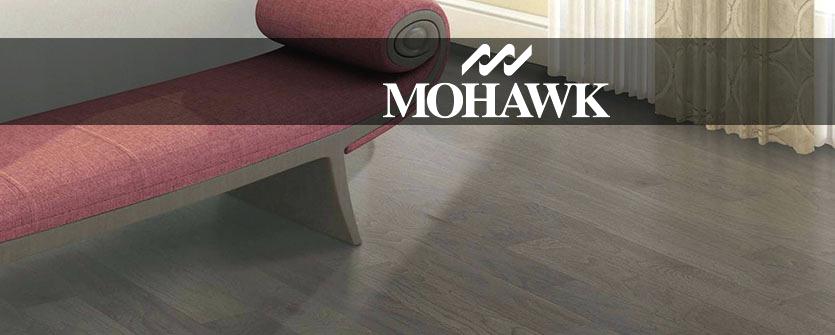 In his annual market report on the entire flooring business, Torcivia said he expects more growth for flooring buisness this year and next "from a very bright economy" with luxury vinyl tile and other hardwood floors continuing to capture the biggest share of that growth.
But Harlan Stone, CEO of Halstead and Metroflor Group, has relied upon LVT sourcing from Asia for nearly three decades and fears that import duties or quotas will hurt the American consumer and floorcovering retailers and distributors.
"The explosive growth of LVT is because of the incredible innovation that is happening in this space," Stone said in a May interview with FloorDaily.net. "Any attempt to stand between innovation and the consumer is not going to last. Innovaton comes from all over the world and the most recent innovation has come out of Asia."
Stone said he hopes for trade "negotiations," not a trade "war" from the Trump administration.
"If the LVT category were in any way restricted from growing, the damage to the American economy, its consumers, retialers and distributors would be severe," he said. "We are a consumer-led economy and if you ever mess with the consumers in America, there is a price to pay."